Empowering Rising Stars & Innovators In
AI & Web3
W3.AI
W3.AI is a collaboration between SKALA and BlockdevId with a shared mission to
help unlock the business potentials of early stage startups and talents in the AI &
Web3 industry in Indonesia .
The 1 month program is designed to equip individual talents and founding teams
with the knowledge on the AI & Web3 field as well as business fundamentals to
build and/or sharpen their product to be ready for the market.
Why Join Us ?
Cash prize - A total cash prize of IDR 20 million for the top 3 winners!
Workshop
Exclusive access to 6 workshops with curated speakers in each their own expertise both in the business fundamentals and in the technical space of AI & Web3.
Additional Perks
Enjoy cloud credits, office hours and many other perks valueing up to $150,000.
Potential Funding
Get the opportunity to be funded by SKALA and its networking partners as you pitch your business ideas.
TIMELINE GRAPHIC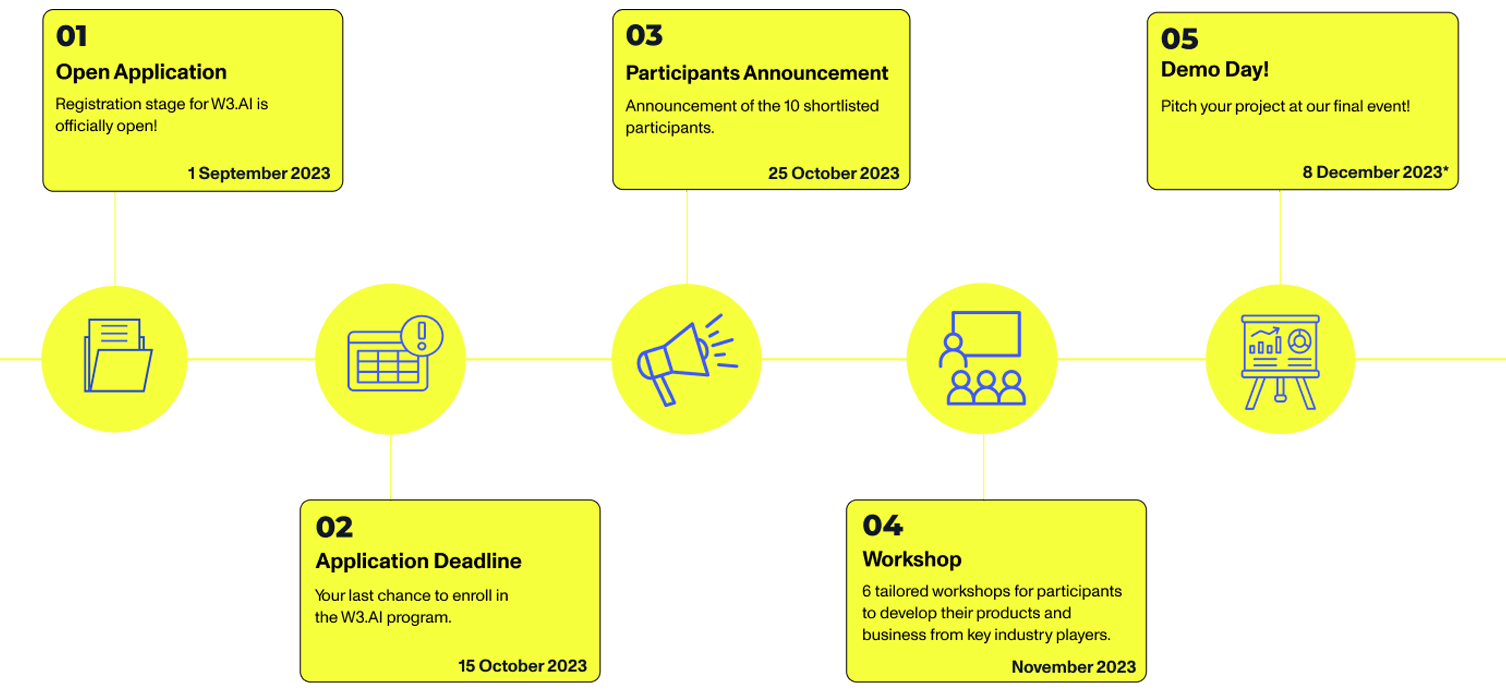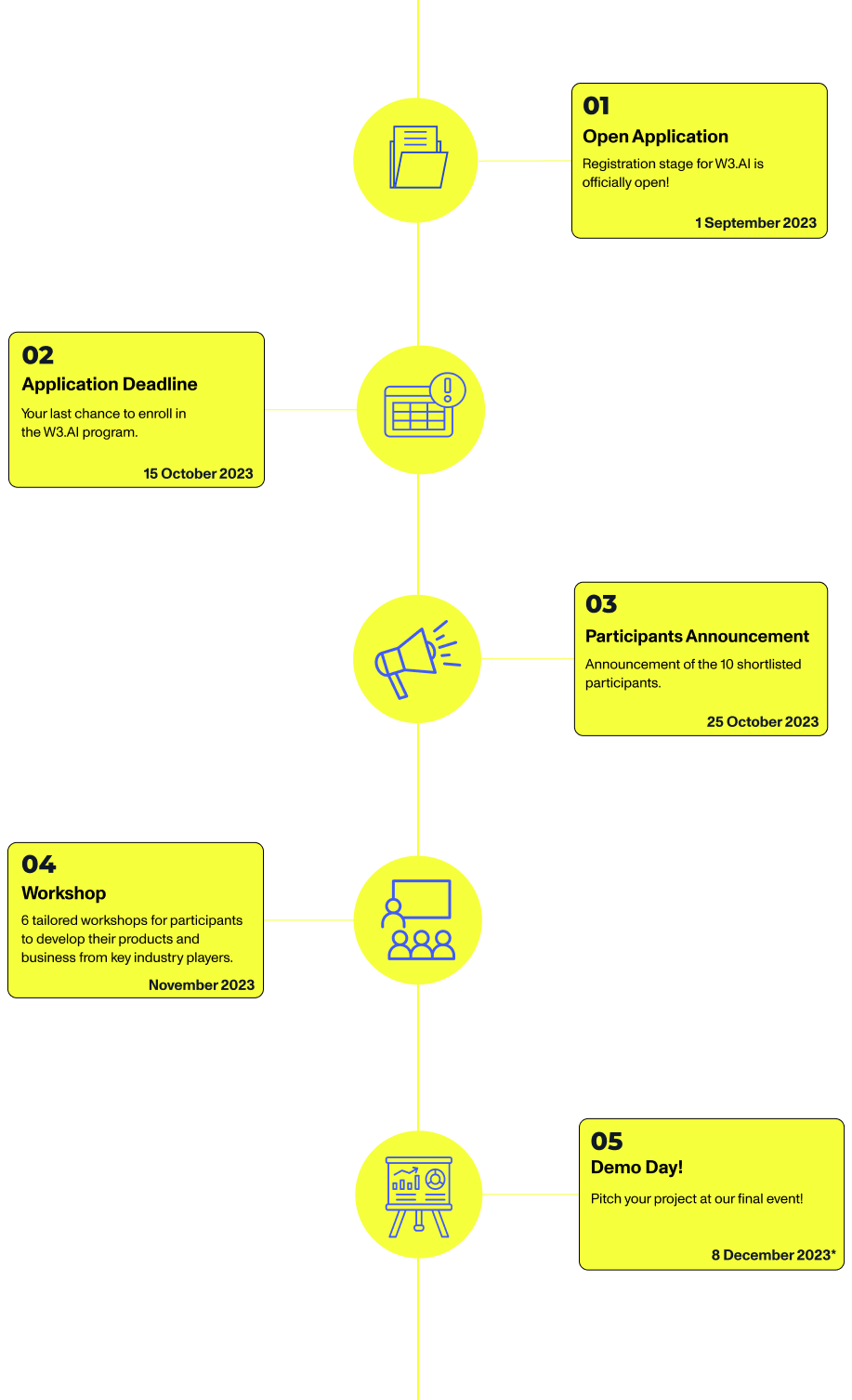 Applicant criteria:
Building on AI or Blockchain technology or both.
Stage of project: Idea, MVP, or Minimum operation are welcome.
No age restriction or minimum expertise requirement.
Participants can be individual or group.
T&C:
Plagiarism is strictly prohibited.
Participants allow the event organizers to use their names, photos, and project information for media coverage and promotional purposes.
Participants should thoroughly review and understand the event rules, guidelines, and judging criteria to ensure fair competition and project evaluation.
For any inquiries, please contact:
If you're a Web3 or AI founder with big ambitions and a
long-term vision for your business, then W3.AI is the
perfect start for you!
Supporting Partners